Current Medication List


Fluoxetine
Brand: Prozac
Dosage: 60mg
Frequency: Once every morning
Bupropion HCl XL
Brand: Wellbutrin
Dosage: 450mg
Frequency: Once every morning
Propranolol
Brand: Inderal LA
Dosage: 10mg
Frequency: Three times a day
Mirtazapine
Brand: Remeron
Dosage: 15mg
Frequency: Once every night

This webpage was unequivocally and wholly inspired by the one and only:



Soon enough, I will be founding and crafting a dedication page specifically to celebrate and honor the rise and inevitable calamity for the webmaster of the dissolvedgirl page. I am unsure if it will be appropriate to seize the opportunity to reveal the nature of their existence, as it is plainly stated on the homepage that they wish to remain somewhat anonymous. However, now that their webpage has served as the catalyst for comparable impressionists, it may be important to pay homage to the fundamental and initial prototype for the likes of many. Please feel free to leave me a comment on my profile in order to notify me if you wish to collaborate on this potential shrine or feel free to inform me on what you think is the most sensible motion moving forward.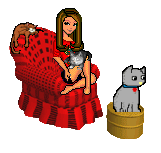 Please click the graphic above to send me an email in which I will be more than delighted to respond!
Whether you ended up here unintentionally or simply made the decision to visit, there is a lot in store for you here. This websites purpose is so that I can document my thoughts and beliefs in an anonymous manner. These beliefs and thoughts are rarely revealed to those that surround me in all settings, such as school, work and family. Along with that, my artwork, music and journal will be displayed in an effort to tell my story if I were not here to tell it.